Putting the heart back into our communities

Over the past five months, I have been privileged to undertake the role of joint Chair of Newark's bid for financial support from the UK Government's Town Centre Regeneration Fund. As we enter a critical few weeks of putting our outline bid to the Government, it's an opportune moment to reflect on our recent actions.
In my role, I have tried to bring a fresh and different view on how a town, with a district population of just over 100,000 residents, can play to its existing strengths, the needs of its demographic and its future potential. With our global headquarters in the town, I feel qualified to say that Newark has sometimes lacked confidence and ambition, and not shone as brightly as its neighbours. The only way to reverse that trend is through collective responsibility between public and private partners in the town.
As such, to support the bid process, we developed a Town Board whose responsibility was to identify the need for ​'transformation, not just ​'change'. Transformation that brings economic success, social mobility and environmental sustainability.
The Board has looked at how to create this transformation through the use of the local council's existing assets, whilst always trying to balance commercial and private sector partners. We know some of our economics require public sector intervention but there is no reason why this can't be light touch and used to instigate others to deliver solutions.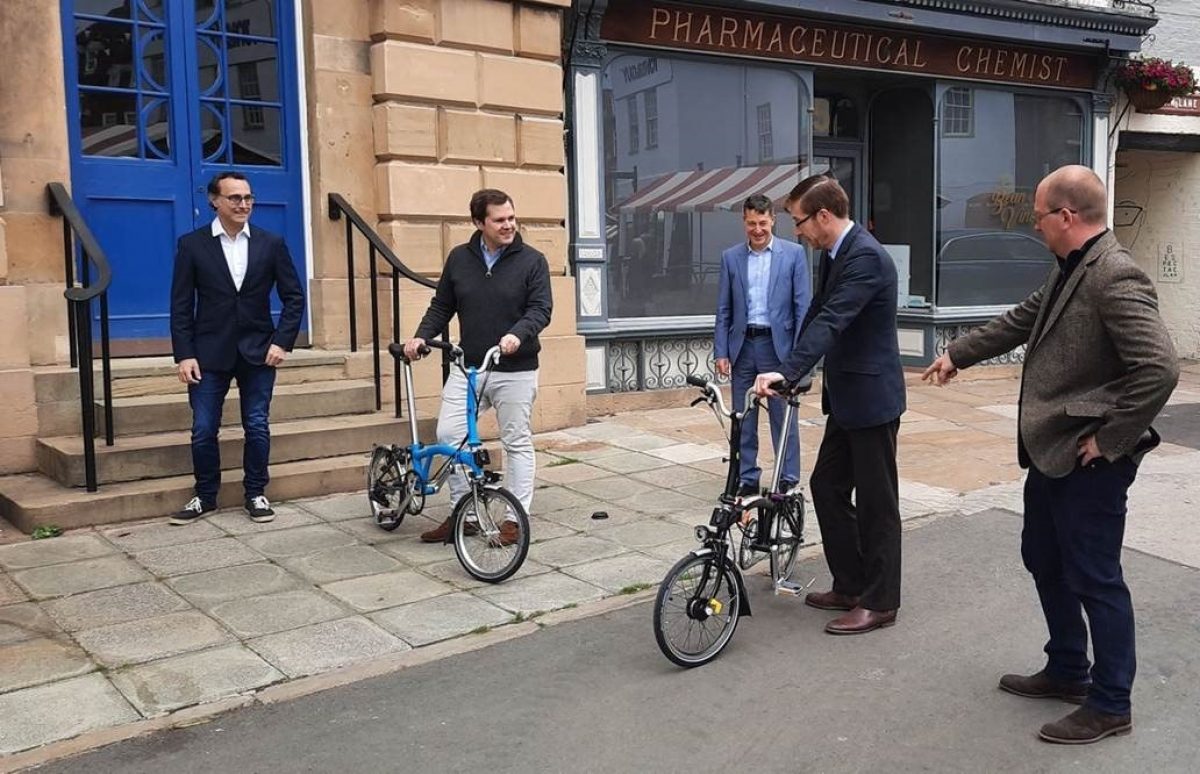 'Every town in the UK is feeling the impact of the changing retail market – how consumers shop had started to change long before COVID-19. I am certain that retail still has a place in our communities.'
Some of you may be familiar with Newark because it's a town on the train line between London and Newcastle or Edinburgh. Its 1h 15min journey time to London puts it on the outer reaches of a ​'commuter' town, but nonetheless it holds a much undervalued strategic position on the River Trent. The A1 and A46, the East Midlands Railway and LNER means that Newark is within easy reach of Nottingham, Lincoln, Leicester, Leeds, Birmingham, Sheffield, and the Lincolnshire coast to name but a few.
Another selling point is the town's history. Originally a market town, the town grew around Newark Castle and a large market place, now lined with historic buildings. It was a centre for the wool and cloth trades and during the English Civil War was besieged by Parlaimentary forces and relieved by Royal forces under Prince Rupert.
Like so many UK towns, the residents of Newark have an underlying pride in their town. However, a number of factors have contributed to people leaving the town or seeking opportunities such as better secondary education in neighbouring towns. Over time, this has driven down a sense of drive and ambition amongst the towns' resident 20-somethings. For me, education and training is the game-changer for Newark. We must provide better secondary, higher, further and vocational opportunities for our future generations. If we equip our young people with the skills they need, then employment and income will follow, enabling them to buy in the area, spend in the area, introduce friends and contribute to the town.
Every town in the UK is feeling the impact of the changing retail market – how consumers shop had started to change long before COVID-19. I am certain that retail still has a place in our communities. In Newark, I believe we have an opportunity to support local creative talents, building on the terrific mix of local tenants already in place – but we can attract more and in doing so, we will increase customer dwell time through alternative uses. With the added dimension of more residential development in the town centre, you immediately extend the traditional trading window beyond 10am – 5pm.
Newark is a unique offering. A safe, well connected town where you can still find a four-bedroom house for £250,000. In our bid for funding, ​"Brand Newark" is taking a holistic, long term view of town regeneration. Everything is under review because everything works together, from retail and residential to landscape, wayfinding and a sense of place.
Our plans for Newark go way beyond the Town Centre Regeneration Fund and it is incredibly exciting to be designing the future now. This week, Robert Jenrick MP met with myself, Councillor David Lloyd and John Robinson of Newark and Sherwood District Council (see photo) to sign an agreement with Julian Scriven, Managing Director of Brompton Bike Hire, to introduce a new bicycle rental scheme in Newark. Connecting people and place, whilst promoting social wellbeing and environmental sustainability, is what it's all about.
Come on Newark, this is just the beginning…watch this space!